Events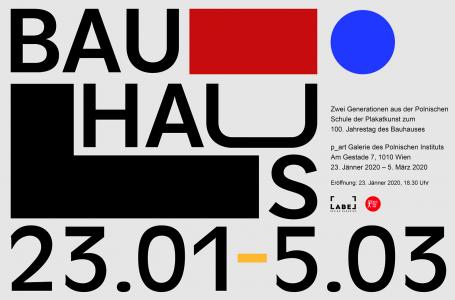 The exhibition of LABEL Magazine x Bauhaus posters in Vienna!
23 January • Thursday • 18:30 – 5 March • Thursday • 23:59
Gallery of the Polish Institute of Vienna • Vienna
The cooperation of poster artists invited for the project resulted with various designs. Each poster is an original and unique interpretation of the Bauhaus idea and style, and at the same time a separate story about the times past and the present of the Bauhaus. Together, they have created an unusual collection, commemorating the impact of the School on contemporary thinking about design and architecture. The authors of posters: Michał Batory, Paulina Daniluk, Ewelina Gąska, Joanna Gniady, Patryk Hardziej, Krzysztof Iwański, Paweł Jońca, Aleksandra Morawiak, Ola Niepsuj, Krzysztof Nowak, Andrzej Pągowski, Paweł Rafa, Dawid Ryski, Damian Skotzke, Katarzyna Stanny, Anna Światłowska, Tomasz Walenta, Kasia Walentynowicz, Mieczysław Wasilewski, Martyna Wójcik-Śmierska. The vernissage will take place on 23 January 2020 at 18.30 at p_art. Gallery of the Polish Institute of Vienna, with the participation of the artist Andrzej Pągowski as well as Magdalena Świć and Paweł Rafa from LABEL Magazine. The exhibition will be open until 5 March 2020.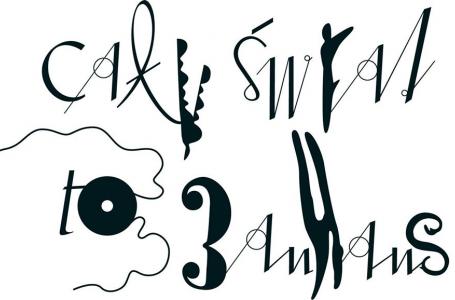 Wystawa "Cały świat to Bauhaus"
6 March • Friday • 10:21 – 9 April • Thursday • 10:21
Pawilon Wystawowy SARP • Warszawa
W jaki sposób Bauhaus osiągnął tak wielką moc oddziaływania i stał się symbolem radykalnej odnowy w dziedzinie nauczania, projektowania i relacji społecznych? Co zadecydowało o jego szczególnej pozycji? Dlaczego jego produkty wytwarzane są do dziś? Od 6 marca Goethe-Institut zaprasza do pawilonu SARP na wystawę "Cały świat to Bauhaus" oraz wiosenny cykl tematyczny. Otwarcie 6.03.2020, godz. 18.00 wystawa czynna: wtorek-sobota 10.00-17.00, niedziela 12.00-18.00 7.03.2020, godz. 12.00, oprowadzanie kuratorskie przez Borisa Friedewalda, po niemiecku z tłumaczeniem symultanicznym Wystawa przygotowana przez ifa – Institut für Auslandsbeziehungen (Instytut Stosunków Zagranicznych), Stuttgart, Niemcy Kurator wystawy: Boris Friedewald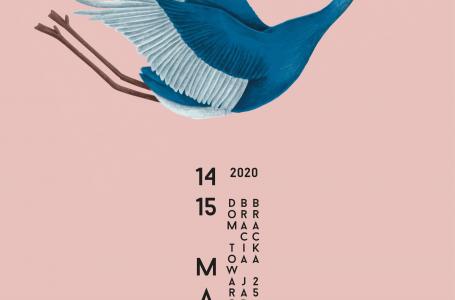 WZORY na wiosnę! - Targi Designu Wzory
14 March • Saturday • 8:43 – 15 March • Sunday • 8:43
Dom Towarowy Bracia Jabłkowscy • Warszawa
Na kilka chwil przed wybuchem wiosny, zanim jeszcze zdążymy wymienić budzik na ptasie trele i oczy zmrużyć do słońca przy popołudniowej kawie - Targi Designu Wzory otworzą przed wielbicielami dobrego wzornictwa 3 piętra wypełnione kolorami. Będzie stylowo jak zawsze oraz zielono i ekologicznie jak jeszcze nigdy dotąd. Godziny wydarzenia 11-19, wstęp wolny.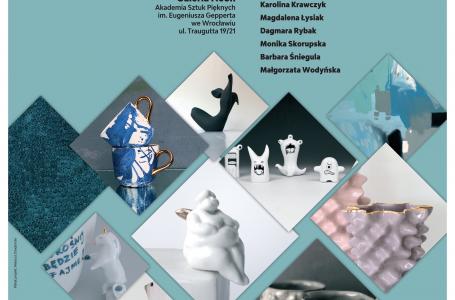 Wystawa "2010._" 11 wspaniałych kobiet w Galerii NEON ASP Wrocław
16 March • Monday • 17:00 – 4 April • Saturday • 8:57
Galerii NEON ASP Wrocław • Wrocław
"2010._" jest wystawą prezentującą prace jedenastu artystek i projektantek, które studiowały razem, a w 2010 i 2011 roku ukończyły studia na wydziale Ceramiki i Szkła na Wrocławskiej Akademii Sztuk Pięknych im. Eugeniusza Gepperta we Wrocławiu. Prezentacja sylwetek artystek odbędzie się podczas wykładu w dniu 17.03.2020 o godzinie 13:00 w sali 410 CSU. CI (Centrum Sztuk Użytkowych. Centrum Innowacyjności) a po wykładzie odbędzie się oprowadzanie kuratorskie w Galerii NEON.